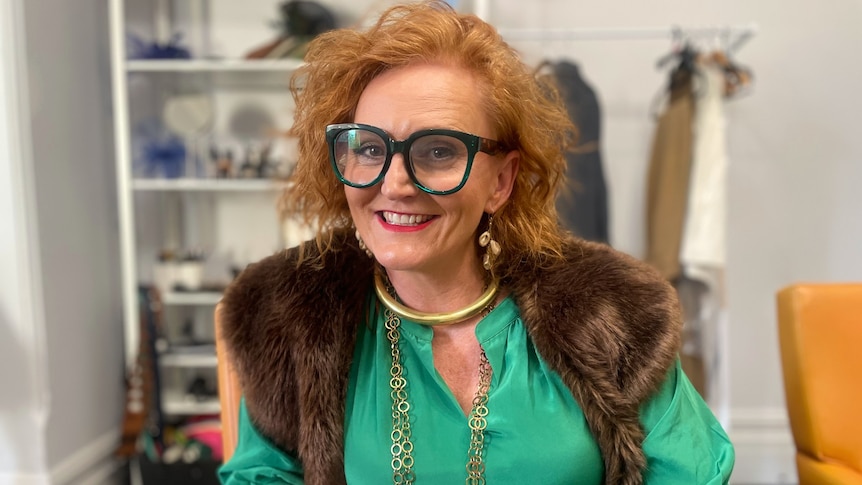 Western Australians embrace clothing swaps, clothing rentals and upcycling amid concerns over fast fashion
In a world of mass-produced fast fashion, Western Australians are increasingly turning to new initiatives to give their clothes a second life.
Core items:
Western Australians are increasingly engaging in clothing swaps, outfit rentals and upcycling
It comes amid concerns about the environmental impact of fast fashion
On average, every Australian throws away around 23kg of clothing a year
With every Australian throwing away more than 20kg of textile waste a year, some individuals, communities and businesses in Western Australia are trying to reduce the amount of clothing that ends up in local landfills.
Initiatives starting in WA include trading in clothing through community clothing swaps, renting outfits instead of buying them, and upcycling or remodeling old clothing.
Ciara Lowe-Thiedeman, style consultant in WA, said the second-hand economy is booming.
"The number of people who are interested in these kinds of initiatives, second hand, to understand how to get the best clothes at the best price and how to keep things circulating and how to make money even on your bad choices — is hugely on the rise," she said
"Teenagers and young people are much more likely to hire because it is also much cheaper to hire.
"A lot of people are doing it, it's spreading and I welcome it."
Ms Lowe-Thiedeman said she was glad to see people embracing more environmentally friendly fashion choices at a time when many were still moving from mass-produced, low-cost clothing known as fast fashion.
"I think slowly but surely we are becoming more aware. [But] we're not becoming aware of it fast enough," she said.
"We've got this rise of small industries, you know, your clothing swap shops, your thrift stores, and your surgical shops — because they make money off of people's surpluses or people's bad mistakes."
WA councils help
The Eastern Metropolitan Regional Council, which handles waste collection for several Perth municipalities, has started community clothing swaps to prevent textiles from going to landfill and recycling bins.
Waste education coordinator Isabelle Marie said it's about getting more people interested in clothing reuse and reducing the stigma attached to second-hand clothes
"People always tell us proud when they wear something that comes from the swap," Ms. Marie said.
She said the swaps are growing in popularity.
"From the very first trade, when we look at our numbers, we see them going up," she said.
"More people are aware of this and more people are participating."
Thrift and upcycling are "cool".
However, the rising popularity of these new frugal initiatives hadn't dampened visits to local op shops.
Good Sammy CEO Kane Blackman said the stores are full of people buying clothes for themselves and even remodeling them for profit.
"It's very cool to be saving right now," he said.
"We see around 30,000 Western Australians coming into our stores every week.
"People come in and see opportunities in some garments, make a little change, make something new out of it – we see a lot of demand for that.
"Some of them recycle it and a number of people sell these items online. So we're creating second jobs for people across the state."
Mr Blackman said people were becoming more socially aware of the impact of textile waste.
Textile waste rots in landfills
Data from Australia's Department for Climate Change, Energy, Environment and Water shows that the average Australian buys 27kg of new clothes and sends around 23kg to landfill every year.
dr Anne Farren, a researcher at Curtin University School of Design, said that was "an enormous amount" of textile waste that needed to be disposed of on site.
"If we all produce this level of waste and we just look at the situation in WA, we get about 60 million tons of clothing waste that is produced in WA," she said.
dr Farren said anything that can be done to prevent textile waste from ending up in landfills is fantastic.
"Unfortunately, a lot of textile waste doesn't decompose… Plastics often have a plastic component and they just take ages to decompose," she said.
"It's so bad and similar to a plastic."