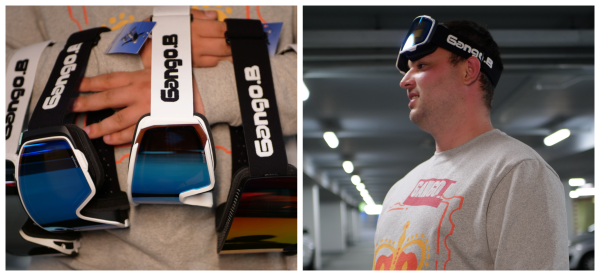 Upcoming rapper and clothing designer Gango B is making waves as the next big thing in the music and clothing industry.
Hot rapper and fashion designer Emanuel Paun, better known as Gango B, is quickly gaining popularity in the rap industry. The incredible rapper and fashion designer is now preparing to be even more present in the industry.
Gango B is a British rapper and fashion designer who was born in Romania. The rapper specializes in UK rap and his latest song, Diss Everyone For Eminem, got rap lovers talking. Gango B is also a clothing designer with his clothing and ski goggles brand.
Gango B emerged with songs like "Straight Gang", "This Year I Wear My Crown", "Life Skills" and others. The hip-hop rap artist has been a major influence on the genre and shows no signs of slowing down. With each release, his sound becomes tighter and more defined.
The 28-year-old rapper's talent and dedication to his craft is evident in the passion and emotion he puts into his music, which sets him apart from other musicians today. In such a short amount of time, his love of music and unwavering work ethic has propelled him to the forefront of today's most promising up-and-coming rappers.
Whilst focusing on new projects to further his career he is also very open to collaborating with artists and professionals across the UK and overseas.
The talented young rapper is the proud owner of the clothing line GANGO.B. A thriving clothing line in the UK. "Fashion comes in different styles. It's not beautiful what is beautiful, it's beautiful what you like. For elegance and quality try Gango. B," says Emanuel P.
media contact
Name of the company: Gango Bango
E-mail: Send e-mail
Country: United Kingdom
Website: https://www.instagram.com/gango_b94/?hl=en