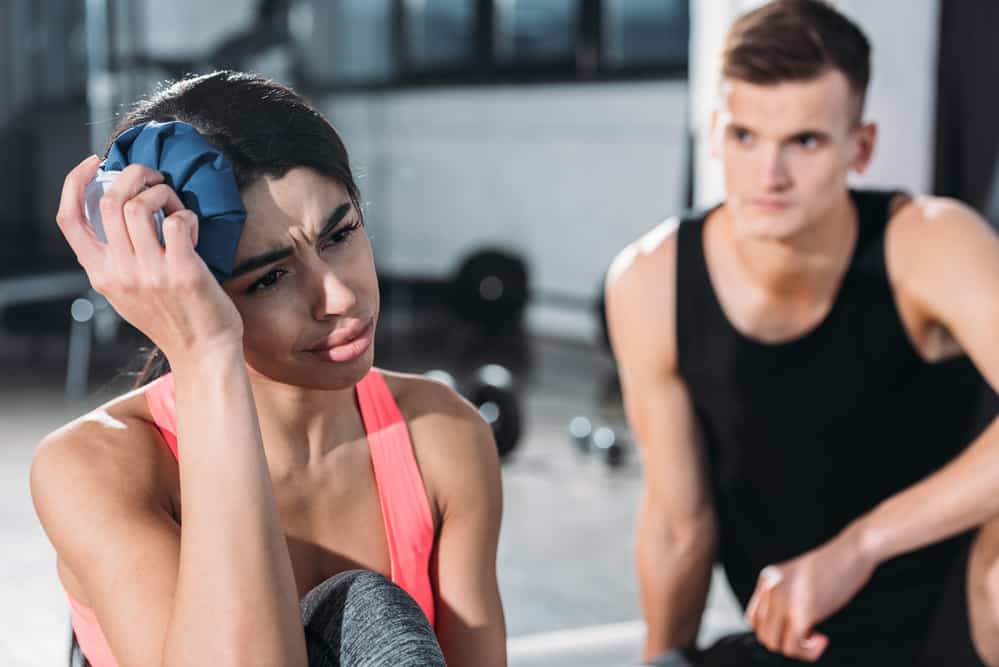 Top 3 Gym-Related Personal Injury Claims • LegalScoops
Sports injuries occur for a variety of reasons. These include poor exercise technique, overexertion, defective equipment design or manufacture, on-site hazards, and negligence on the part of the facility owner or personal trainer.
Strength training, high-intensity interval training, and CrossFit cause many injuries due to the stress on joints and muscles. All of this can cause pain and suffering, and despite signing a liability waiver, injured individuals still deserve compensation in some cases.
Common gym-related claims for damages
Our overall health and well-being depend on staying fit. Unfortunately, due to negligence or broken exercise equipment, it's not always safe to work out in a gym.
The three most common gym-related injury claims come from defective or improperly installed equipment, unsafe layouts causing unsafe conditions, and infections caused by unsanitary conditions.
Defective training device
Incorrectly designed or manufactured fitness equipment significantly increases the risk of injury. The same applies if the device is not assembled or installed correctly. Studio owners are also responsible for providing appropriate instructions and warnings about the use of the equipment.
Injuries resulting from the use of equipment with the above problems can cause injuries that can range from temporary discomfort to long-term pain, disability, or death. These are some of the most common injuries from faulty equipment:
Sprains and strains of muscles and tendons
knee injuries
scrapes, severe abrasions and cuts
Injuries to the face or eyes
Head and brain injuries
fractures
Neck and spine injuries
Common shortcomings of fitness equipment are:
Treadmills cause a lot of injuries because gyms often don't properly maintain or install their belts. Security features are often missing. An essential safety feature is the auto-stop function in the event of a fall during use.
Exercise bikes with missing or broken pedal straps, improperly secured seats or handlebars, exposed gears or straps are another common cause of gym accidents that result in falls, lacerations, or clothing snagging.
Poorly made or old resistance bands can cause serious facial and eye injuries if they tear, break, or slip.
Defects in weightlifting equipment lead to serious injuries. This includes damaged, broken, or worn weight racks, cables, bars, and weights.
Finally, poor construction or maintenance of exercise equipment such as an elliptical trainer, pulley system, or stair climber can also lead to injury if it breaks or tips over.
Defects that you can complain about include:
Design flaws that make the device dangerous to use, e.g. B. unstable devices, sharp or rough surfaces, etc.
Manufacturing defects are any manufacturer defects that increase the risk of injury, e.g. B. exposed wires, missing screws, etc.
Failure to provide warnings or marketing failures includes the manufacturer and all other parties responsible for providing safe installation and use instructions.
Fitness equipment manufacturers often recall defective products because users have sustained serious injuries. These include recalls for seat belt safety stirrups, barbells, resistance bands, stair climbers, weight lifting machines, and elliptical trainers.
Other hazardous conditions
Gym layouts, careless maintenance, and careless fitness trainers are also responsible for common injuries from unsafe premises or unhealthy conditions. In addition, fitness studios must ensure that visitors can move around the gym safely.
Accidents can result from crowded equipment, dark areas, loose electrical cords, derelict equipment, unclear instructions, spilled water on floors, and unsanitary conditions in showers, spas, and pool areas. Some of the most common injuries suffered by gym goers include head and body injuries, broken bones, lacerations, bacterial and fungal infections.
Claims of physical injury related to gyms
Even if you sign a liability waiver or indemnity when you join a gym, some circumstances may cause you to file a lawsuit. These include negligence on the part of the fitness center, the trainer, and the equipment manufacturer.
Gyms are responsible for maintaining a safe environment by maintaining their equipment and premises. They are also responsible for keeping all areas clean, replacing broken equipment, and providing proper instructions and warnings. Claims for negligence can arise when a gym does not have trained first aid personnel and AED equipment to help someone who is experiencing cardiac arrest or a heart attack. Gyms are also required to have a lifeguard in the pool area and employ only trained and certified fitness trainers.
A product liability claim against the fitness equipment manufacturer is recommended if the equipment was defective in design or manufacture, did not meet industry standards, or was mislabeled.
A wrongful death claim can also be brought against a gym by the next of kin of a person who dies as a result of the negligence of the gym owner or the equipment manufacturer.
Last shot
The quicker you act after an accident at the gym, the quicker you can secure compensation. Actions you must take after the incident include notifying the manager or coach immediately after the injury and an immediate medical evaluation. Also, keep records of everyone who saw what happened, keep all the doctor's information about the injury and appointment records, and any medical expenses incurred.
Finally, find an experienced personal injury attorney as soon as possible for advice on how to proceed with your compensation claim.