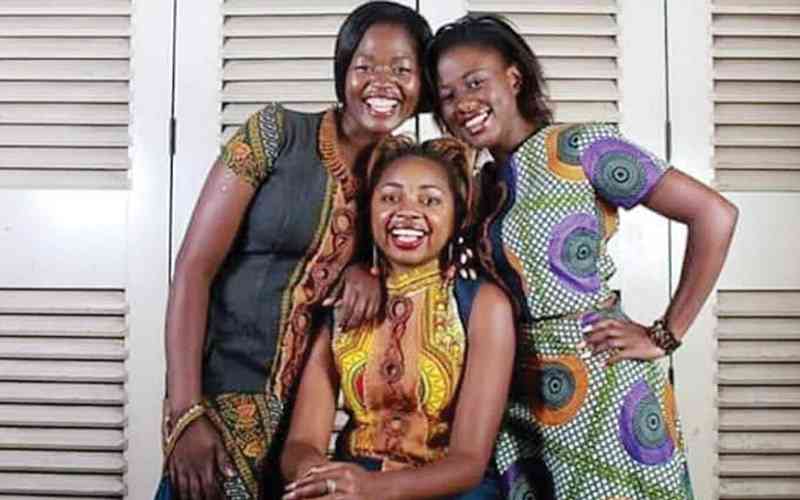 The Zim designer shines at African Women Designers Week -Newsday Zimbabwe
Rukudzo Memory Sarupinda Designs
Fashion designer Rukudzo Memory Sarupinda, 37, was honored last week for her contribution to fashion and culture at this year's edition of African Women Designers Week, held at the ADECC Gloria Hotel in Maputo, Mozambique.
In partnership with the Trans African Center for Development, Green Waves Mozambique launched African Women Designer Week in 2019.
Sarupinda, the self-taught fashion designer, told NewsDay Life & Style that it's a great honor to have her work recognized on an international platform.
"It is an honor to work with the Green Wave team and having my work recognized means so much to my career as a fashion designer. All of the designers who participated in the show were challenged to find new ways to use fashion design to connect with communities and individuals affected by gender-based violence (GBV) in their societies," she noted.
"In order to address issues related to gender-based violence and sexual abuse in my country, I came up with the idea of ​​searching for victims and organizations of gender-based violence.
"I've started teaching victims to design pieces as a form of empowerment and to make sure what you're going through doesn't interfere with their ability to support themselves and their families financially."
While Sarupinda felt honored, she also saw the honor as a boost in confidence after facing serious challenges earlier this year that almost ended her career as a fashion designer.
"On August 15, my bridal shop caught fire and I lost property, including thousands of dollars worth of machinery. I was depressed for a few weeks before I said to myself, if the people I'm training to survive gender-based violence and abuse can start a new life, I can do the same for my business," she recalls.
"Despite carrying a heavy burden, I resumed my goal of empowerment and began new steps in rebuilding my brand.
"I had informed the African Women Designers Week team that I would not be able to attend this edition, but they surprised me by giving me this award, saying that it was a recognition of my community service and would inspire me to do so to keep working even though I was in the middle of a crisis."
Sarupinda urged all GBV survivors to stay strong as there is no permanent situation.
"Anyone who has experienced gender-based violence needs to know that no matter what situation they find themselves in, they must not allow their vision and goals to be compromised. They have to keep going until they reach their goal," she said.
Sarupinda's career as a fashion designer started as a hobby.
"I never went to tailoring school, but God gave me something of great importance. I liked creating my own African clothing and I also made sacks into bags," she recalls.
"My wedding dress, which I designed in 2008, drew a lot of attention on the big day.
"It was at this point that I made the decision to get into bridal fashion after realizing that God had given me something wonderful and unique," she added.
Follow us on Twitter @NewsDayZimbabwe
Related topics