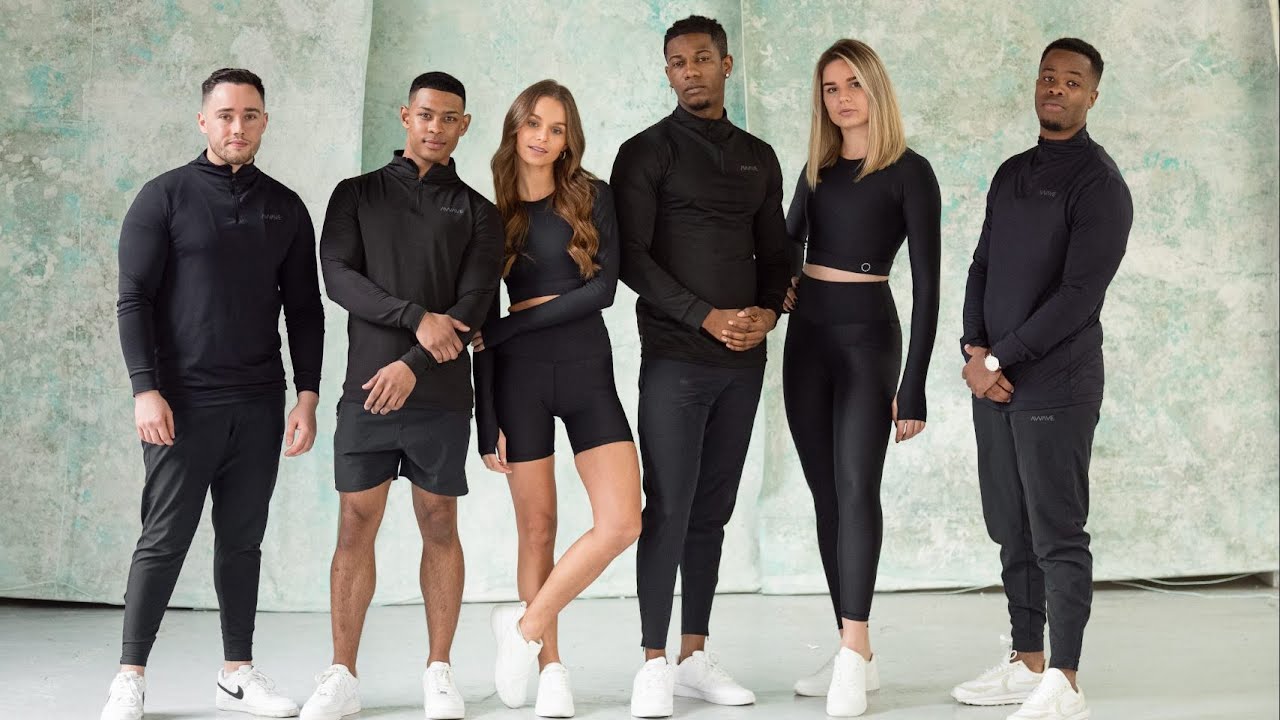 Sustainable style in the spotlight: Awave Apparel
Tell us about yourself and your brand
Stefan: We are childhood friends from Dublin and in the midst of the pandemic we started our journey with Awave Apparel. We've been on very different paths, but we've come together with a shared passion to build a brand that makes a difference. I was starting a new job in the US when a curve ball was thrown at me and due to growing concerns about Covid I had to drop everything and come home.
Eric: I worked full time and studied, but then decided to drop out of my Masters to focus on building Awave, a project that was really close to my heart. From our individual kitchen tables, we've owned every detail of the brand for two years – all over Zoom as it was in the middle of the pandemic. We knew plastic was a huge problem and we wanted to be part of the solution.
However, building a sustainable brand in the current climate is not enough, we need to undo the damage already done. The starting point for us and one of our biggest challenges to date has been finding ethical suppliers that source innovative fabrics made from recycled plastic bottles. Once we found a factory that met all of our criteria, we started having conversations with them about the fabrics they could use, the processes they used to make clothes, and the innovative ways of working that made them the perfect partner made for Awave Apparel. We were so impressed with the fabrics they had available, how they were made and the difference they made in the fashion industry. We knew that using this regenerative tissue was a good start to making a real difference. We then worked to perfect the fit of the range, sourced plastic-free packaging and got to work on our website.
We also wanted to make it clear to our customers the impact that choosing to shop sustainably can have. We spent a lot of time working on the brand concept, communication and marketing strategy to really get our message across. This gave rise to the idea for our ReMove range. Each item of clothing has an icon with small dots on it. Each dot represents a plastic bottle that was taken from the environment to create that item.
For example, here are the savings on our bestselling leggings:19 recycled plastic bottles, 668 liters of water saved, six Months saved on phone charging. How great is that?! We know we won't change the world overnight, but it's a start and it will build up like a wave, a wave of change.
What inspired you to create your brand?
Eric: Covid has been a dark time with lots of bad news for everyone and we just wanted to do something good. At the time Stephen and I couldn't meet indoors due to restrictions so we met regularly and went for walks outside on the beach. We were shocked by the amount of rubbish and litter being dumped on the ground – which has worsened during the pandemic as people spent more time outdoors.
Both of us too live in sportswear and couldn't find anything sustainable to wear. Our love for activewear coupled with the frustration we felt at seeing how much damage was being done to our environment, and we set out to achieve what we hoped would be a wave of change. We believe that sustainability is no longer enough, there are many brands that are moving towards sustainability, but we wanted to go above and beyond to be regenerative.
what is your mission
Our goal has always been to build a brand that can really make a difference. Building a brand with a community of like-minded people who are comfortable with what they wear and why they wear it. We will go beyond sustainability every time, and we will do so without compromising on comfort and style.
Always wanted to work in the fashion industry?
We both worked in several fashion stores during college and because of that experience we knew we wanted to work in the industry. Having a vision for a range and being able to bring it to life was a dream. It was such a cool process to work together from our shared perspective and style influences.
We are both inspired by?
We're inspired by the many brand owners who started with an idea and grew it into something big that positively impacts so many people. We love the idea of ​​building a community and bringing people together with common interests and goals. We both love the sea and have taken countless walks on the beach during the pandemic. We've followed many ocean clean-up charities highlighting the insane amount of plastic pollution making its way into the ocean. Our biggest inspiration is to grow the brand while making a positive impact on people's lives and the planet.

What kind of items do you have in stock?
We have both a men's and a women's range. The women's collection consists of high-waisted ? Leggings, two variations of sports bras, biker shorts and long-sleeved crop tops in four color combinations. Our men's range consists of joggers, t-shirts, shorts and joggers.
What new brands or items are on your radar?
We are constantly striving to improve our range based on the feedback we receive from our customers, which is so important to us. We are working on adding an athleisure range for the colder months. We are also considering making sizing changes based on the feedback received. Nobody gets it right from the start, but we put a lot of work behind the scenes to grow and listen to our community.
Was money/funding a problem in the beginning?
When we started, our savings ran out pretty quickly. This was especially the case because of what we wanted to create. Ordering sustainable fabrics was much more expensive than producing non-sustainable fabrics. We also didn't want to compromise on any part of the business, so every step of the way we chose to go the eco-friendly route, which happened to be more expensive, but worth every penny for what we were starting. We're proud of what we've created and we love that our community appreciates all the details we've added because it didn't come cheap.
The best business advice you've got
Go with your gut; having a vision and chasing after it.
Favorite sustainable style accounts to follow online
The Good On You App, The Useless Project, Ecoage and The Sustainable Fashion Forum to name a few!
Best fashion buy
Eric: A jacket I recently got from Depop!
Stefan: A travel bag that I take with me everywhere.
Other Sustainable Irish Brands You'll Love
All real nutrition! We love everything this Kerry based brand stands for and love watching the journey of the two owners.
The most useful learning since starting a business
learn patience. Everything takes longer than you think. Rome wasn't built in a day.
Tell us about your decision to donate profits to ocean cleanup charities
We really wanted to change something. We remove plastic from our environment to make our products and we also wanted to donate our profits to charities that are actively helping to solve the problem of plastic pollution in the oceans. We really want to make a difference.
Proudest moment yet
Our launch day was such a surreal experience, to see a project you've been working on for two years come to life was amazing.
I want my brand to be remembered for…
Having a positive impact on people's lives and also on the planet.
If I could dress anyone, it would be…
Erci: Steven Bartlett. He's someone we really look up to in business. He started from scratch and built huge companies through his hard work and passion. I also saw him when he was in Dublin and was blown away by his fashion sense!
Stefan: The dream would be Katie Taylor wearing Awave Apparel. She has reached the peak of her career representing Ireland on the world stage while also being an incredible role model.