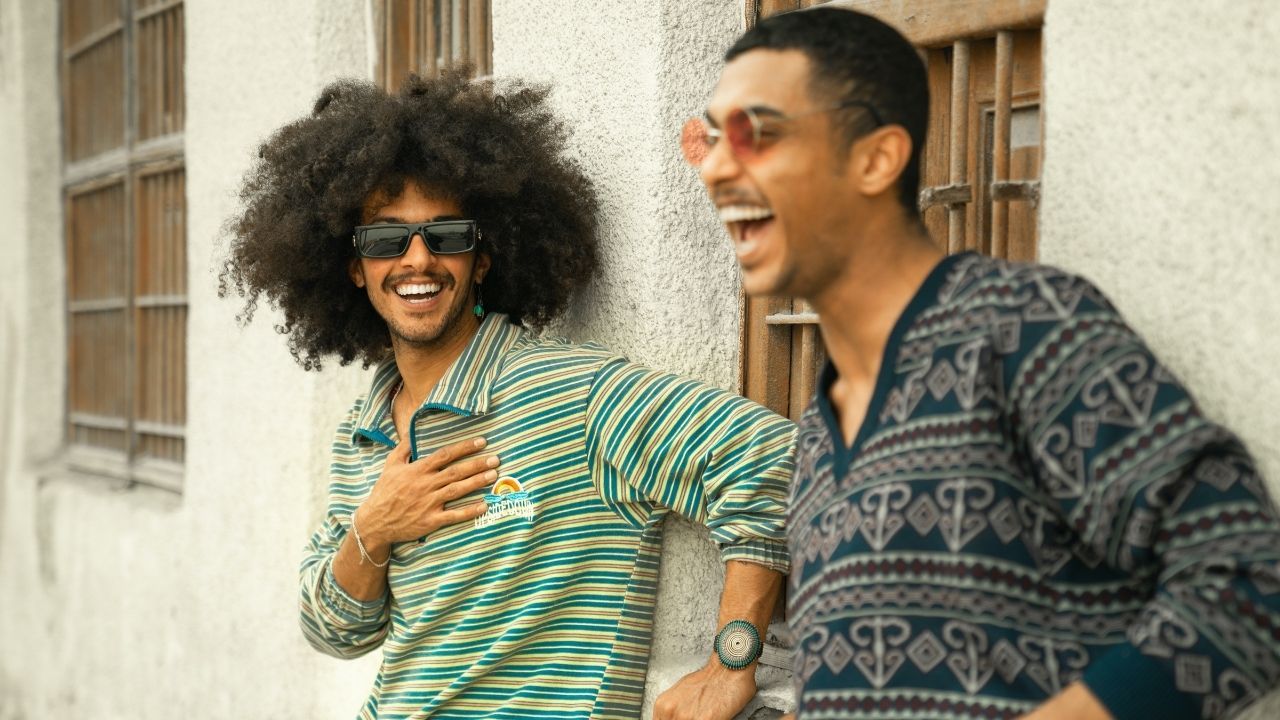 Sustainable menswear brands for a consciously stylish wardrobe
Sustainable fashion has been the buzzword for a while and rightly so. In recent years consumers have become more receptive to environmentally conscious alternatives and have put more thought and research into their fashion splendour.
Whether you're investing in vintage or pre-owned pieces, getting your old favorite yarns repaired, or choosing to only shop for sustainable menswear brands, swearing by the mantra "buy better, buy less" is the way to go. More and more clothing brands are also stepping up their efforts to reduce their carbon footprint, using eco-friendly materials and renewable energy sources, and digitizing aspects of the manufacturing process to reduce waste. This is done together with ensuring good, safe and fair working conditions for its workers.
And no, sustainable fashion doesn't mean lackluster clothing. Although the production process takes more time, effort and expense compared to fast fashion, these ethical garments promise better quality and are more durable – meaning you get more mileage out of each item.
So if you wanted to make some conscious wardrobe choices – and do your part to save the earth – get started with this list of sustainable menswear brands.
Here are some sustainable menswear brands to check out
Patagonia is an outdoor clothing brand founded in the '70s by activist and environmentalist Yvon Chouinard. The brand uses sustainable materials such as organic cotton, recycled synthetics, Yulex, recycled wool, fabrics made from cotton waste, wood pulp and non-toxic alternatives to indigo dye.
With its "Don't Buy This Jacket" ad in 2011, Patagonia also began encouraging its customers to have their existing jackets repaired instead of buying a new one, while improving the quality of its products to increase their durability to increase. The Worn Wear program aims to make products they love as good as new so people can buy them.
The brand is known for being transparent about its practices and processes and is committed to adhering to environmentally friendly policies and behaviors. It is also Fairtrade certified.
Image: Courtesy of Patagonia
Nudie Jeans is a Swedish denim specialist label that believes in restoring vintage jeans, using organic materials and ensuring transparent labor practices.
The brand offers a free repair service for its items through its stores and partners, as often as you like. It also sends you repair kits so you can do it yourself if you can't get your Nudie Jeans to the repair locations. The label also recycles the jeans when they are no longer wearable or repairable.
The brand makes its jeans from 100% organic cotton and aims to minimize textile waste. A member of Fair Wear Foundation (FWF), Nudie Jeans tracks most of its supply chain, ensuring and improving living wages and adhering to labor practices. It takes saving the planet seriously and is committed to being environmentally and ethically sound.
Image: Courtesy of Nudie Jeans
Another notable sustainable menswear brand with a conscious approach is Outerknown. Known for exceeding even the strictest ethical and sustainable manufacturing standards, it is a beach lifestyle brand that produces fair trade clothing such as sweatshirts, jeans, t-shirts, swim trunks and other outerwear.
Founded by World Surf League Champion Kelly Slater in collaboration with designer John Moore, the label uses materials such as organic cotton, hemp, recycled polyester, Econyl (for swimwear), non-toxic dyes and blends of recycled plastics, among others. In fact, the swim trunks are made from 100% recycled polyester made from waste such as plastic bottles.
Aside from being fair trade and Blue sign Outerknown has certified a full list of its suppliers, which customers can view on its website for transparency.
Image: Courtesy of Outerknown
Founded by Ralph Lauren's nephew Greg Lauren, the eponymous label is known for its preppy style and uses high levels of eco-friendly and recycled materials in its designs. Additionally, all products are made locally in the designer's studio in LA, with zero waste to reduce carbon footprint.
Reusing fabrics and even using scrap leftovers has resulted in the brand's signature patch-work aesthetic. Crafting unique garments from dead fabrics and deconstructed elements, this menswear brand fuses sustainability and creativity.
Image: Courtesy of Greg Lauren
The Stella McCartney label proves that sustainability and luxury can go hand in hand. In fact, the brand even teamed up with Adidas in 2005 to launch Adidas by Stella McCartney, a new brand focused on sustainable sneakers and sportswear.
From using eco-friendly and alternative materials to being transparent about its initiatives and environmental impact, the label consistently strives for sustainability and circularity. It is equally invested in its responsibility towards the entire supply chain while ensuring fair wages and labor practices.
Image: Courtesy of Stella McCartney
Since its founding in 2015, Swedish label Asket has focused on designing timeless pieces with an eco-friendly approach. It avoids introducing seasonal collections, instead believing in an enduring collection that includes timeless pieces that last. The brand's mission is to end the overconsumption created by fast fashion and the need for newer pieces.
Aside from avoiding overproduction and using sustainable materials, Asket's transparent and traceable supply chain is commendable. The label goes one step further and also offers a receipt called "The Impact Receipt" which shows the exact impact of the garment, detailing water use, energy use, CO2 emissions and the number of possible wears.
Image: Courtesy of Ollie Nordh/Asket
Organic Basics is an underwear, activewear and essentials label that uses 100% organic cotton and recycled materials like nylon, wool and tencel to curate pieces that stand the test of time.
In fact, the brand's Silver Tech line includes garments made from organic cotton blended with trace amounts of sustainably sourced silver, which provides each piece with odor-control and thermo-regulating properties, as well as durability. To ensure full transparency, it has a full "Impact Report" on its website where you can read all about its sustainable practices.
Image: Courtesy of Organic Basics
With its focus on zero fabric waste, use of eco-friendly fabrics and natural dyes with no toxic chemicals, and a slow manufacturing process, Story Mfg is a great brand to look for when it comes to ethical menswear. Some designs take up to six months to be crafted by the label's dedicated team of weavers, dyers, tailors and embroiderers based in India.
Almost all of his materials are grown locally near his studio in India. With the goal of getting you to buy less and live a more sustainable lifestyle, Story Mfg ensures its garments are of exceptional quality. The brand is not only environmentally friendly, but also vegan and does not use any animal products. Like many others, he also has a traceable supply chain.
Image: Courtesy Story Mfg.
(Hero & Featured Image Courtesy: Zaid Mohammed/Pexels)