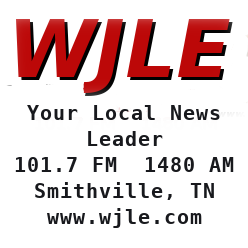 Skate with a Date brings ice skating to downtown Smithville for Valentine's Day weekend
February 9, 2022
By: Dwayne Page
Ice skating is coming to downtown Smithville this weekend just before Valentine's Day, thanks to a group of local businesses giving you the chance to spin your sweetheart on the ice!
The first ever "Skate with a Date" will take place on Friday, February 11 from 5pm to 8pm and Saturday, February 12 from 10am to 3pm on the north side of the public square.
There is no fee to skate, but donations will be accepted to benefit the Smithville-DeKalb County Rescue Squad, whose members will staff the rink.
Local real estate agent Tony Luna said he got the idea from a couple with whom he recently completed a property transaction who own the company that provides such entertainment venues.
"I actually sold a lake house to a couple from Lexington, Kentucky, and their business called Party on Air Event and Party Rentals consists of inflatable boats and ice rinks, so we struck up a conversation with Mayor Josh Miller and some vendors in downtown and we all went along with it and decided to rent the rink for Valentine's Day weekend," said Luna.
"It is a 32ft x 40ft portable self-lubricating polymer ice rink that will be sited on the north side of the public square, slightly diagonally from DeKalb Florist. To prevent the public square from being completely cordoned off, the city has pledged to close the street in front of the Refuge Church. It will only be the small part of the square that is closed for this event," said Luna.
Although the event is advertised as "Skate with a Date," it doesn't really matter to anyone if you bring a date or not. "All you have to do is show up because the skates are provided by the company. Skate sizes range from 9.5 toddlers to 13 adults. Just show up, strap on your skates and go," said Luna.
A special thanks to all of the sponsors who make this event possible including Tony Luna with Lake Homes Realty, the Male Room Brotique, Josh and Melissa Miller, Magnolia Roots, Button Willow General Store & Coffee Shop, Mallory Pfingstler of State Farm Insurance, Tiff's Bakery, 615 Threads, Cheryl's Beau Bees, The Market on Main, Bates Apparel, Cantrell's Clothing, Harmony Lane Farm & Creamery, Rock Solid Construction, Bates Construction, The Purple Door Antiques & Uniques, Town & Lake Realty, The Vintage Owl, DeKalb County Florist, Center Hill Nursery, Just A Little Southern Charm, Upper Cumberland Tourism Association, Farmhouse Finds, Savvy Scrubs and Infinity Athletics
"We are so happy with all the help we are getting for this event. Downtown Smithville is just so different from five years ago with a core group of people working together. We really have something special down here now," Luna concluded.