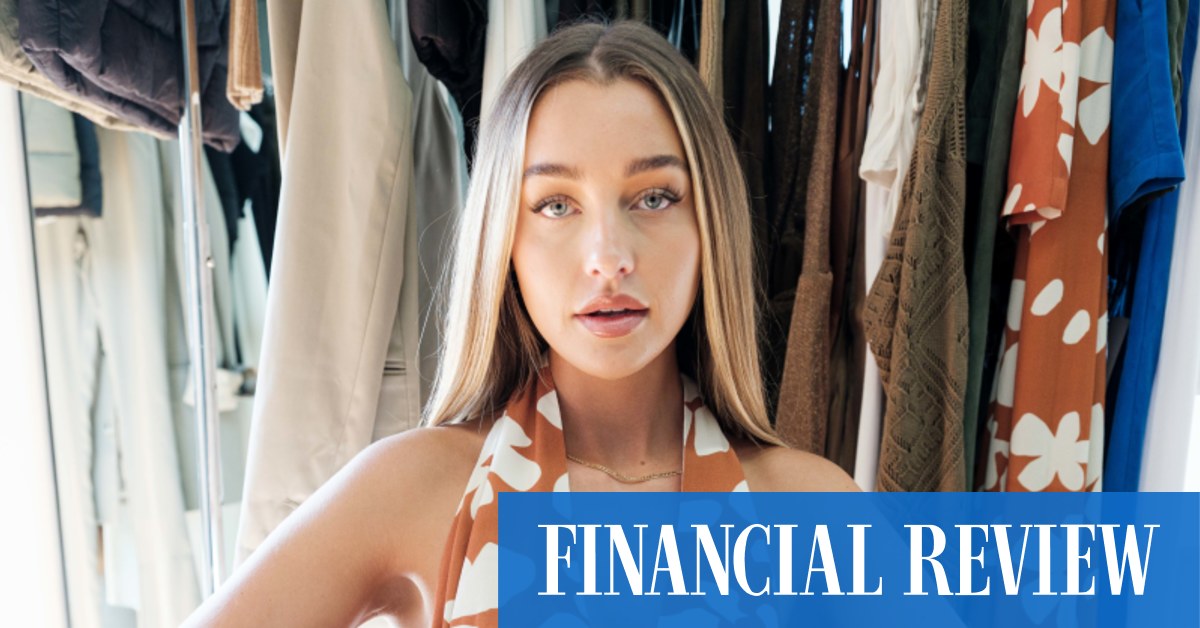 Sammy Robinson, Nadia Bartel among the influencers moving from the front row to the runway
On Thursday morning, Robinson will debut her clothes on a catwalk to increase the brand's presence internationally.
It's also, she says, an opportunity to take the brand's focus away from itself.
"It will be a game changer for us to show at fashion week," she says, "and I hope that will help legitimize the brand. I want people to think of it as a fashion brand, not an influencer brand."
"It makes perfect sense"
Globally, the trend for influencers to become designers is strong, with content creators using their audience to sell products directly, rather than just promoting other brands' products. Alyce Tran, an influencer and consultant at influencer platform LTK, says the transition from content creator to brand owner makes business sense.
"These women have a platform and a large audience," she says. "They are able to sell and create content for other brands, so it makes perfect sense that they would use their audience to sell their own products and market their own lines."
Tran says that for women like Bartel and Robinson, creating clothes is the next logical step. "Women love the way they dress, so it's clear they would be successful," she says.
Natalie Xenita, vice president at IMG Asia-Pacific, which organizes the fashion week, says the trend is part of broader consumer inclusion at such events.
"It speaks to the evolution of fashion weeks from a traditional trade-only event to an integrated model that involves both industry and consumers," she says. "Influencers have recognized the value and brand awareness that a fashion show can bring to their business."
For Bartel, it's an attempt to show her Henne brand on Friday's catwalk to give it broader recognition.
"We have a big fan base in Melbourne and we want to expand that in other areas," she says. Although Henne is direct-to-consumer in Australia, Bartel is hoping to land an international wholesale partner at fashion week.
Bartel and Robinson want their brands to speak for themselves now, without their star power behind them. Fashion Week is key to this strategy.
"I was lucky enough to have that audience from the start," says Robinson. "But very quickly I realized that without a good product, without a wider audience, I wouldn't survive. The brand should have a future without my face."