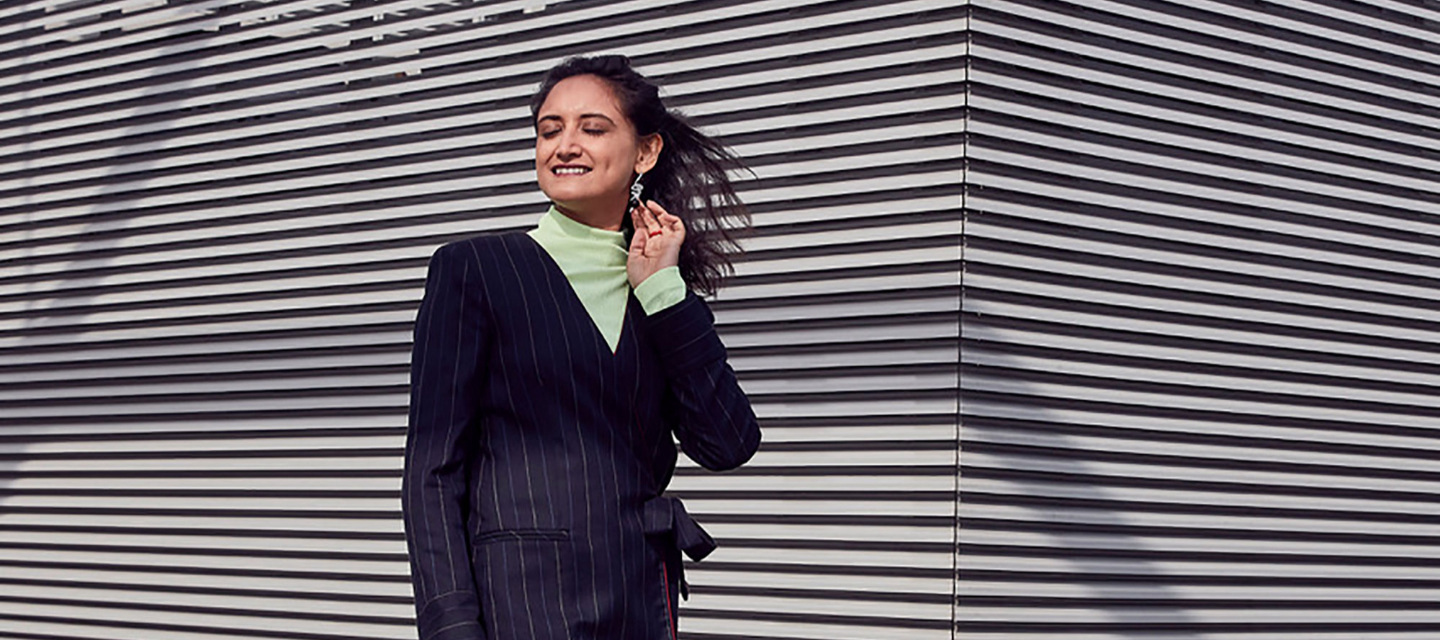 Priya Khanchandani from the Design Museum pushes the boundaries of disciplines
Priya Khanchandani's curatorial career is as interdisciplinary as it gets. As Curatorial Director of the Design Museum in London, her exhibitions span design, fashion, architecture, music and popular culture. "I don't really see the world divided by the fixed boundaries of disciplines," she says. "There is much to be gained by working in the gaps. If you haven't tried it, you're missing out." Khanchandani started out as a lawyer and was the editor of until two years ago ICON Magazinethe British publication with a fresh, intellectual take on architecture, design and culture.
"I recently curated an exhibition about fashion designer Bethany Williams. Each of their projects involves a partnership with another charity or community," Khanchandani says of the current exhibition, which explores social and environmental issues. "Before that, I was working on a very different exhibition about another woman I admire very much, the musician Amy Winehouse." This season, Khanchandani unveils WEIRD SENSATION FEELS GOOD: The World of ASMR, a landmark exhibition for visitors
Experience the emerging creative field of designers creating Autonomous Sensory Meridian Response – the physical feeling of euphoric calm or body tingling triggered by sound, touch and movement.
In collaboration with ArkDes, Sweden's National Center for Architecture and Design, the exhibition relocates the significant online ASMR movement into an immersive museum environment. "Be prepared to kick off your shoes, sit back in a cushioned room, and experience sounds, touches, and tingles," says Khanchandani. "It has been a challenging time for the arts sector. We have emerged from a pandemic during which we had to close our doors to the public. For the first time, post-Black Lives Matter, we are constructively addressing a long legacy of exclusion," she says. "We still have a long way to go, but there are more opportunities than before for positive change and untold stories to be told, which makes the arts sector a dynamic place right now."
Sign up for the culture newsletter
Sure we can be close friends. Unfiltered access awaits you.