Patagonia and the circular fashion and textile technology group Infinited Fiber Company sign a multi-year sales agreement
The outdoor clothing company Patagonia and the circular fashion and textile technology group Infinited Fiber Company have signed a multi-year sales agreement for Infinited Fiber Company's unique, high-quality regenerated textile fiber Infinna ™, which is made from textile waste. The move marks an important milestone for both companies in making the textile recycling economy an everyday reality: The deal guarantees Patagonia access to the limited fiber in the coming years and secures future sales for the Infinited Fiber Company when production is ramped up.
"Circularity is a marathon, not a sprint. By partnering with companies like the Infinited Fiber Company, we can build a circular partnership that not only recycles the products of the past, but also creates a circular plan for the products of the future. "

said Patagonia's senior materials developer Ciara Cates.
Infinna is a unique, regenerated textile fiber in new quality with the soft and natural look and feel of cotton. It is made from cotton-rich textile waste, which is broken down at the molecular level and reborn as new fibers. Since it is made of cellulose – a building block of all plants – Infinna is biodegradable and does not contain any microplastics that clog our seas. Clothing made with it can be recycled in the same process together with other textile waste.
"The nice thing about Infinna is that consumers would never guess that it was made from recycled clothing. You will experience the same longevity, the same comfort and the same softness as a similar product made from new material. "

said Patagonia's Cates.
In April, the Infinited Fiber Company announced plans to build a flagship factory in Finland to meet growing demand for Infinna from global fashion brands. It currently supplies customers from its R&D and pilot facilities in Espoo and Valkeakoski, Finland. The planned flagship factory will have an annual production capacity of 30,000 tons, enough fibers for around 100 million T-shirts made from 100% Infinna. Infinited Fiber Company expects to have sold all production from the new factory for several years by 2021.
Every year, more than 92 million tons of textile waste are generated worldwide, most of which ends up in landfills or incinerators. At the same time, the demand for textile fibers is increasing, with Textile Exchange estimating that the global textile fiber market will grow by 30% from 111 million tons in 2019 to 146 million tons by 2030. Rich waste streams as a raw material provides a solution to both preventing waste from being wasted and reducing the textile industry's stress on the planet's finite natural resources.
About the company
We're in business to save our home planet.? Founded in 1973 by Yvon Chouinard, Patagonia is an outdoor apparel company based in Ventura, California. As a Certified B Corporation, the company is recognized internationally for its commitment to product quality and environmental activism – and its contributions of more than $ 145 million in grants and donations to date.?patagonia.com
Infinite Fiber Company is a fashion and textile technology group with a mission to bring joy and hope back into wardrobes by making circularity an everyday reality. Their groundbreaking innovation transforms cellulosic materials – worn clothing, used cardboard, and wheat or rice straw – into Infinna ™, a high quality textile fiber that looks soft, natural and feels like cotton. Infinna ™ is biodegradable, contains no microplastics and textiles made with it can be recycled in the same process. They are headquartered in Espoo, Finland. infinityfiber.com
Categories
Keywords
author
Mark Westall
Mark Westall is founder and editor of FAD magazine, founder and co-editor of Art of Conversation and founder of the platform @worldoffad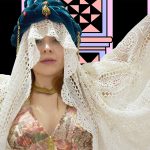 The Twelve Heads of Cerberus by Tighe-Mearns-Smith a sustainable fashion collection, animation, song and thesis that premiered at London Fashion Week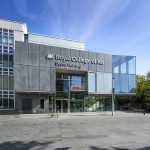 The Royal College of Art (RCA) has received a grant of 5.4 million from UK Research and Innovation (UKRI).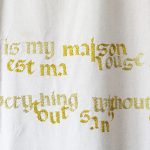 Florence Sweeney was born in Belgium, grew up in Essex and studied fine arts in Bournemouth before moving to London, where she now lives and works. She recently decided to convert one of the bedrooms in her house into an art studio, where she currently works alongside her job as a location scout for film.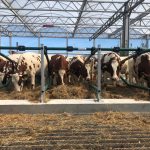 The cows now have a great barn with spacious boxes, milking robots, manure robots, automatic belt trough and comfortable rubber floor. If the cows feel like taking a walk in the neighboring field, they also have this option.