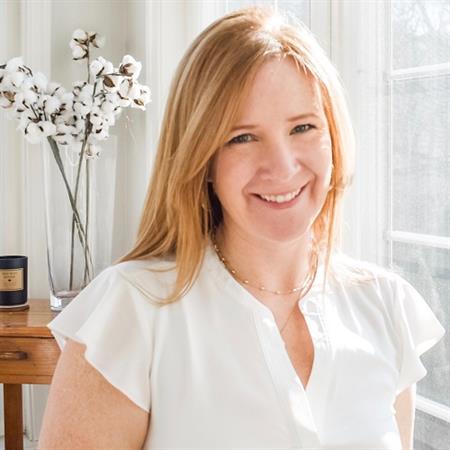 Michelle Leah | Vice President – Global Marketing
Nylon 6.6 is incredible at moisture management
NILIT is a leading global manufacturer of high-quality, sustainable fashion and functional fibers made from nylon 6.6. Founded in Israel in 1974, the company has four vertically integrated manufacturing facilities and global offices serving its customer base in EMEA, Asia, LATAM and North America. SENSIL, the company's premium sustainable nylon 6.6 apparel brand, is the new quality standard for underwear, legwear, sportswear, denim, outdoor apparel and other products. In conversation with Shilpi PanjabiNILIT's Vice President of Global Marketing Michelle Leah discusses Nylon 6.6 and next plans.

How big is the world market for Nylon 6.6? Which countries/regions are the main markets?

The global market for Nylon 6.6 is 3.25 million tons per year. This includes all segments – engineering plastics, textile, industrial and staple fibers. Broken down by region, Asia is 1 million, EMEA is 800,000, North America is 1.34 million and the rest is Latin America.

What is the percentage of Nylon 6.6 in the Manmade Fibers Industry? At what rate is it growing?

Demand growth is currently around 2.5 percent, but is likely to be significantly higher in the coming years when more capacity becomes available.

Where do you get your raw materials from?

NILIT operates a flexible, responsive global manufacturing system that spans the globe. With manufacturing facilities in Israel, China, Brazil and the United States, our supplier network aligns with us to ensure we always offer our customers world-class quality and service, wherever they are.

Nylon 6.6 is used in the manufacture of all types of clothing from undergarments to outerwear. What makes it so versatile?

Nylon 6.6 offers a wide and unique range of properties that make it the fabric of choice in so many applications. Nylon 6.6 is perfect for performance wear and outdoor apparel due to its durability, moisture management and color fastness. Its high temperature resistance and dyeability along with its incredible softness also make it perfect for lingerie and bodywear, especially shaped items. The beautiful case and handle made of nylon 6.6. Fabrics also make them ideal for ready-to-wear.

People in tropical countries prefer to wear sweat-absorbent clothing. How do you rate nylon 6.6 compared to clothing made from cotton and other natural fibers?

Nylon 6.6 is incredible at moisture management. It's structured to dry quickly and pulls moisture away from the skin to evaporate into the atmosphere. Along with this benefit, Nylon 6.6 has built in odor reducing properties. NILIT produces Nylon 6.6 with improved benefits in these key areas. SENSIL Aquarius was specially developed with accelerated moisture transport properties, as was SENSIL Breeze, which also offers a pleasant cooling feeling. SENSIL BodyFresh has proven effective against odor-causing bacteria and viruses, which is always worth considering in tropical climates.

It is predicted that all petrochemicals will be exhausted in a few decades. In this context, what is the future of nylon 6.6 as it uses petrochemicals as a raw material?

Reducing our use of petrochemicals has been on NILIT's radar for quite some time. We recently launched SENSIL ByNature, the first nylon 6.6 for textiles and apparel that contains a biogas made from organic waste instead of some petrochemicals from fossil sources. We developed this breakthrough technology through our partnership with BASF, pioneers in converting landfill waste into sustainable, more circular chemicals. In addition to this initiative, we are determined to increase our use of recycled inputs, as in our SENSIL EcoCare and SENSIL Heat products.

What is SENSIL's USP? How is SENSIL Nylon 6.6 different from other nylon fibers on the market?

SENSIL offers the widest range of premium nylon 6.6 products on the market. Our portfolio is designed to offer the market the innovative solutions needed to address the unique sustainability concerns of the textile and apparel industry, such as:
Our SENSIL Premium Nylon 6.6 products are manufactured according to our strict Total Product Sustainability criteria, which focus on carbon footprint reduction, energy savings, zero waste management, water conservation, clean energy and safe work environments.
Nylon 6.6 from NILIT is chemically superior to Nylon 6 in performance and quality. Nylon 6.6 offers higher heat resistance, greater color affinity, stronger mechanical properties, lower shrinkage, better abrasion resistance, improved pilling resistance and longer life than the generic Nylon 6 currently on the market.

How environmentally friendly is SENSIL? What is it made of?

SENSIL offers the widest range of eco-friendly premium nylon 6.6 options for the textile and apparel market. All SENSIL products are manufactured according to NILIT's Total Product Sustainability criteria and are evaluated and developed by a product's life cycle analysis to optimize them. We target the key sustainability challenges facing the industry.
SENSIL EcoCare is made from recycled Nylon 6.6 waste
Biodegradable SENSIL BioCare reduces the persistence of textile waste in land/sea environments
SENSIL ByNature uses a renewable biogas product made from landfill waste using BASF's Biomass Balance Approach instead of some fossil raw materials for fabrics with a lower carbon footprint
Solution-dyed fibers from SENSIL WaterCare save 100 percent of the water used in the traditional wet-dyeing process, saving 24,000 to 60,000 liters of water per tonne of fabric.

What is SENSIL Heat?

SENSIL Heat is a premium Nylon 6.6 proven to retain and maintain body heat while neutralizing odor and keeping the wearer warmer, drier and more comfortable. The intrinsic performance benefits of SENSIL Heat are enhanced with recycled coffee bean charcoal made from recycled coffee bean hulls for an added sustainability boost.

Which countries/regions are the main customers of SENSIL? And what is their end use?

SENSIL is a global brand specifically designed for the textile and apparel market. SENSIL has customers in all of the world's major textile and apparel markets. We work directly with brands and retailers as well as with our excellent milling team.

Demand for sportswear and activewear has increased post COVID. How much has the demand for SENSIL increased?

Another consumer trend that has been amplified during and after COVID is the desire for "less but better". People have reassessed their clothing shopping habits and their equation of values ​​has shifted to prioritize quality, versatility and durability along with comfort and performance. Sustainability is the other major trend driving this equation of values. SENSIL is the perfect choice to deliver coveted products that meet all of these new demands. Brands and retailers have recognized this and are responding with smarter, better value-added apparel made from sustainable performance fabrics like SENSIL.

Have you recently attended trade fairs? How was the response?

Yes, we are participating in industry events again and are very satisfied with the response. It's nice to reconnect with people and work together face to face. Our customers are also happy to be back and their enthusiasm for innovation and sustainability is higher than ever. We've launched a number of new products over the last few years, even during COVID, and it's good to see designers really taking advantage of the significant opportunities we offer with our SENSIL portfolio.

What are the next plans at NILIT?

Innovation, sustainability and premium product development continue at full throttle at NILIT. We are currently working on production technologies that will further reduce our production area and increase our quality and responsiveness. Our product development work focuses on sustainable options to help brands, retailers and the textile and apparel industry as a whole to more quickly and effectively address the specific environmental issues we face. Last but not least, we are committed to continuing our communication efforts to educate and persuade consumers to support a more responsible textile and apparel industry through the products they choose and the purchases they make.

DISCLAIMER: All views and opinions expressed in this column are solely those of the respondents and in no way reflect the opinions of Fibre2Fashion.com.