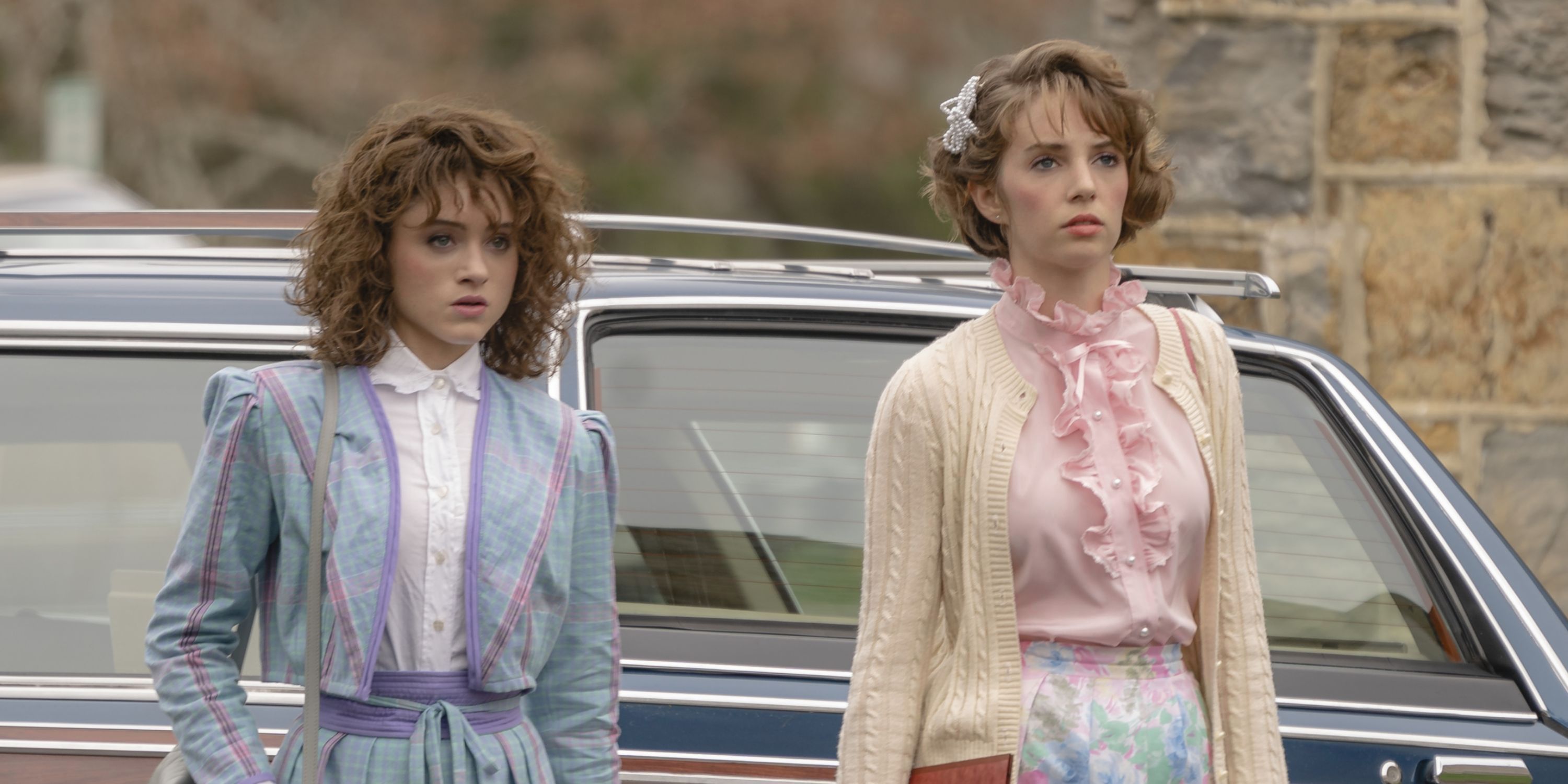 Meet the designer behind Stranger Things Iconic Fashion
amy paristhe incredible costume designer for stranger things, is the genius behind some of the Netflix sci-fi series' most iconic looks. Parris stays true to the 1980s era, adding just the right amount of detail and leveraging her team's strengths to create the popular stranger things Fashion we know and love. She builds authentic character wardrobes and has expertise everything 80s, which helps the actors on the show do their best. Parris is a key figure in the show's success and will definitely deliver some spectacular looks for Season 5!
find your inspiration
Paris keeps records of all designs, buttons and color palettes used in each season. For the final season 4, Parris took inspiration from every set or location: California, Russia and Hawkins. California's colors are bright and colorful as Parris took inspiration from old high school yearbooks from the period and the warm weather. Because the scenes with Hopper in Russia are intense and dark, the colors are a mix of muted blues and blacks. Hawkins' palette is a blend of earthy and rich tones that reflect the youthful yet vintage vibe of small-town Indiana in the '80s.
Parris also drew inspiration from films from the 1980s, such as the popular films Sixteen candles or The Breakfast Club. The costume department does create custom patterns and fabrics, but most of the costumes are vintage pieces from the 80's!
Creating Eleven costumes
In Season 4, Eleven starts at a new high school in California. Parris has made sure her outfits reflect her confusion, freshness and awkwardness as a teenager who has yet to find her place. From oversized flannel shirts that might have been Hopper's to vintage Will shirts, Eleven is a melting pot of styles from the people closest to her.
For the roller skating scene, Eleven gets a milkshake thrown on her linen dress. Parris actually had her props master throw a milkshake at the costume, which dried in a precise way. Then the ager/dryer on Parris' team perfectly reproduced the milkshake stain on several dresses, since replicas are key to filming with look-alikes.
Parris is also willing to get his hands dirty, especially for the Hawkins lab scene with Eleven and Henry. In order to get realistic looking bloodstains on the hospital gown, Parris agreed to don the gown and have it run through fake blood to get an accurate representation.
Changes in season 4
In Season 3, Steve and Robin wore the iconic sailor-like uniforms of Scoops Ahoy. But for Season 4, Parris wanted her personality to come through in her outfits. Instead of making a complete uniform for her video store jobs, Parris created simple vests to throw over the duo's regular attire. Season 4 Steve and Robin have a lot more personality in their dresses with '80s-inspired lapel pins, mysterious food stains and Easter eggs waving at the actors themselves.
According to Parris, Season 3 Nancy was less mature than Season 4 Nancy, who is continuing her education and moving away from Jonathan. While Parris sticks with Nancy's classic stripes and dresses, she adds more collegiate elements as well as individual pieces. Parris created bespoke boots and matching belts with Jitterbug boya shoe factory for productions.
Eddie's best look
Eddie, a new character for Season 4, stays in the same outfit for most of the season. Parris added many details to pull off his edgy look, such as handcuffs on his belt and rock band pins on his jacket. She found a vintage Levi's denim jacket for Eddie to wear over his leather jacket, which was worn over the Hellfire baseball t-shirt. On the back of the Levi's jacket, a custom patch of '80s band Dio is Parris' perfect finishing touch.
Dustin's iconic shirt
While in Atlanta at a fabric store, Parris found a unique Scantron fabric for Dustin's shirt. Her girlfriend Trevor Girard, a freelance graphic designer, filled the Scantron design with video game-inspired imagery for Dustin to doodle in class. Girard used zelda-Similar designs like elves, castles and dragons. Parris' friend also designed the original Hellfire logo, from which some of the have evolved best stranger things dress still.
Between Parris and her talented team, stranger things feels authentic with an impressive fashion collection for the time.