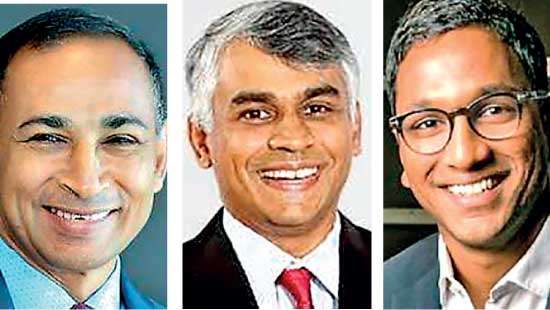 Manufacturing industry disappointed with measures taken so far to avoid blackouts – Business News
---
Suppose companies lose faith in policy makers who can find sustainable solutions to power outages
Highlight businesses struggling with a toxic combination of fuel shortages and power outages
Exporters say they are struggling to keep the 'okay' story with customers
Energy-intensive industries yesterday urged the government to pull itself together and show a degree of confidence in its ability to find sustainable solutions to solve the ongoing hour-long power outages resulting from the prevailing foreign exchange crisis.
Manufacturing industry officials expressed disappointment with the actions taken so far by the authorities to solve the massive energy problem the country is facing. In her opinion, the country was not caught off guard by an escalating energy crisis, but is the result of clear economic mismanagement.
"Today we are dealing with a toxic combination, an energy and a fuel crisis. This puts all industries in a very difficult situation as you may be ready for some but not for others," said Sriyan de Silva Wijeyeratne, Executive Director of Hemas Holdings/Hemas FMCG Managing Director.
In a webinar on 'Navigating the Electricity Crisis' organized by CT CLSA, he pointed out that the industry has taken action to stay afloat, but the real challenge is keeping companies afloat.
"You can't ask if manufacturers can walk; It has to be about whether the country can walk if companies like ours don't stay afloat. If there are no solutions, companies like ours that are consumer-centric will be hugely impacted," Wijeyyeratne said.
For export-oriented companies like Hela Apparel Holdings, managing the energy crisis internally is just one of the many daily challenges that require attention. Convincing buyers that deliveries will be on time is a risk they regularly have to take. "There is the narrative that we need to maintain with our customers who have certain concerns about our ability to deliver during these shortages. And that's a tough narrative," said Dilanka Jinadasa, chief executive officer of Hela Apparel Holdings Group.
According to Mahendra Jayasekera, Managing Director of Walltile PLC and Lanka Tiles PLC, there is an absolute lack of trust in the political decision-making process and the signals that are being given.
Companies are increasingly realizing that there are no sustainable solutions coming from politics.
"There is no way we can run our operations without power, and running generators is not a solution. It doesn't work that way," Jayasekera said. (SAA)