ISSEY MIYAKE's Spiral Grid bags unfold into a mesh-like design with adjustable sizes
'Spiral Grid' new range of bags from Issey Miyake
ISSEY MIYAKE unveils 'Spiral Grid', a range of adjustable bags, which can grow in size to match different outfits. Part of the new Fall Winter 2022/23 collection is the brand's latest portable Innovation envisions a trellis portion that is flexible enough to be modeled into unique pieces that can accompany different occasions and moods. By twisting the body of the compact handbag, similar to a spiral, it can unfold into a mesh-like design and stretch into a tote bag. In addition to the size of the bag, the handles of different lengths can also be adjusted to offer the wearer even more fashionable options, such as turning the tiny purse into a shoulder bag.
Images and video courtesy of Issey Miyake
a spiral mechanism for more styling options
That brand launched its first collection in New York five decades ago and exhibited at Paris Fashion Week in 1973. Issey Miyake was a pioneering Japanese fashion designer and founder of the renowned eponymous brand whose designs revolutionized the fashion industry by introducing groundbreaking creations. From the outset, the company's designs explore the connection between body and clothing and offer visionary ideas. Today, ISSEY MIYAKE introduces its new shape-shifting bag series, where the spiral mechanism reveals different stylings for modern women. The collection is available in black, gray and blue-violet.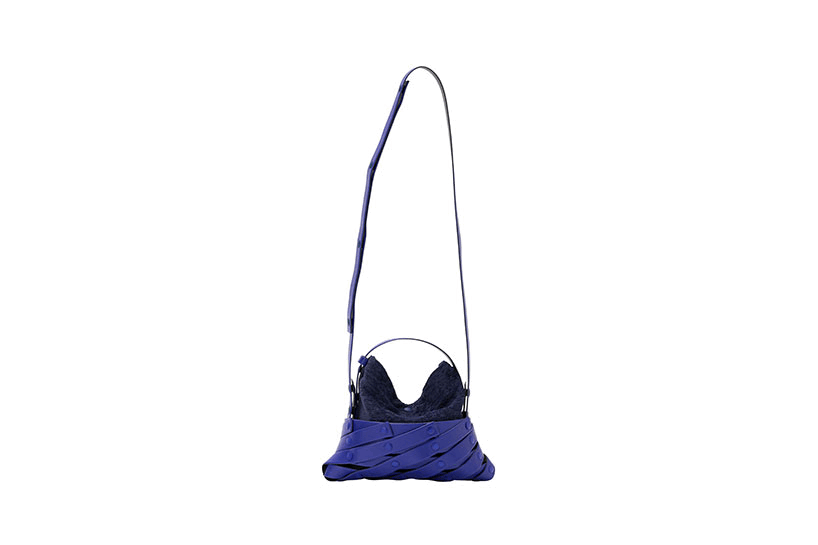 Lattice Blu Viola | a lattice section that rotates like a spiral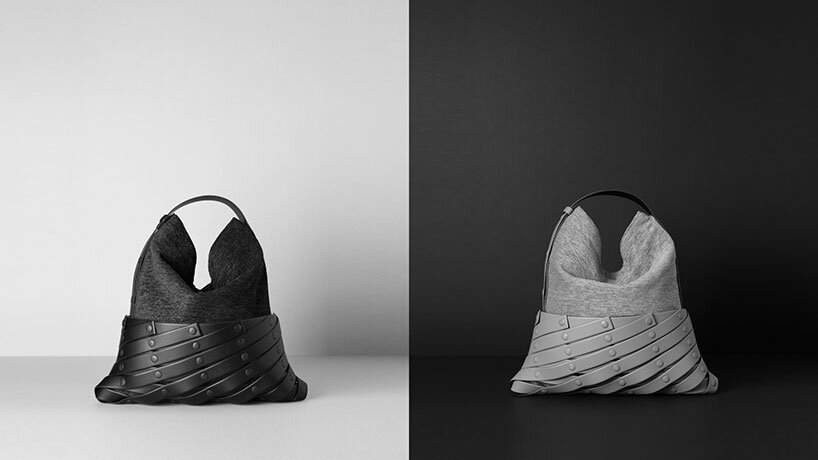 The handle can be adjusted to use the bag in different ways