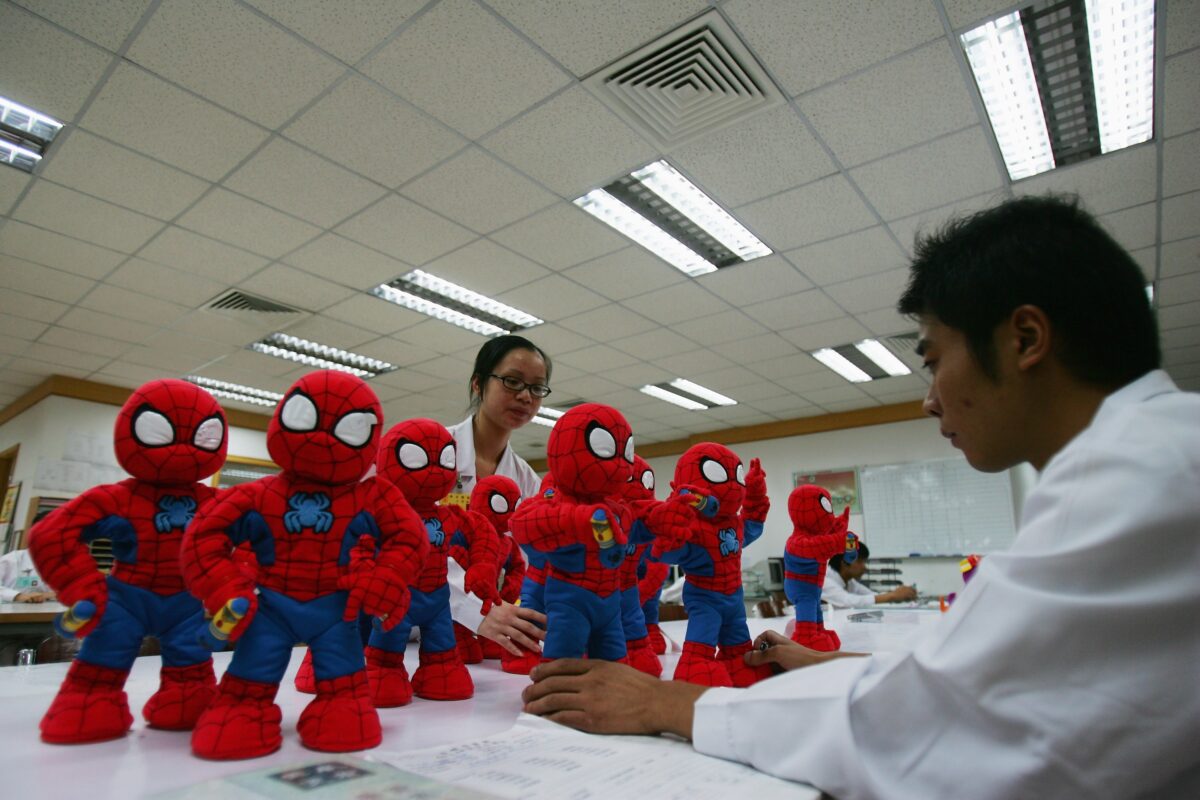 Chinese idiom circulates on social media under Zero-COVID
"Everything is bitter, but Paris is sweeter" is the English translation of a Chinese phrase circulating on Chinese social media, reflecting the plight of the Chinese people under the ruling communist regime's protracted zero-COVID policy.
Zero-COVID is a policy of locking down entire cities and regions even when there are few cases of COVID-19.
The phrase expresses support for a famous Western bakery chain, Paris Baguette, which provided affordable bread to hungry Shanghainese residents in April – the worst time of the lockdown's food shortages. But the bakery was fined 585,000 yuan (about $84,000) by the city's market regulator for allegedly "the production license did not match the actual sales location."
The zero-COVID policy is destroying the country's status as a world factory, numerous companies are going bankrupt and many people are suddenly losing their jobs.
A total of 460,000 companies across China filed for bankruptcy in the first half of 2022, and about 3.1 million sole proprietors liquidated their businesses. according to to Zheng Yuhuang, a marketing professor at the Department of Economics and Management at Tsinghua University.
Chinese manufacturing centers paralyzed by zero-COVID
This year, many companies in Guangdong were shut down. It is the most important manufacturing province in China.
Alco Electronics, a manufacturer of small electronic devices such as notebooks, tablet PCs and stereo systems, announced on August 30 that it would shut down its production line in Dongguan, Guangdong Province the next day. The export business has been paralyzed since the outbreak of COVID-19 in early 2020. Almost 600 people are affected by the closure.
A similar closure announcement on Aug. 29 came from Goodway Electrical, a renowned home appliance brand. The company was a Hong Kong-based electrical appliance manufacturer that had operated in Shenzhen for 38 years.
Goodway Electrical produced electric irons, ovens, electric fans, rice cookers, vacuum cleaners and other home appliances, and its customers covered more than 50 countries around the world.
Dongguan is also an important processing base for Chinese garments, textiles, toys, chemical materials and other products.
In August, Kaishan Toys, a Hong Kong-based toy maker, announced it was closing its Dongguan factory after a drop in orders and difficulties with payroll.
On Aug. 30, Dongguan Hongpeng Textile Company issued a notice to employees furloughed until next February, citing a shortage in the supply chain caused by the pandemic.
Another knitwear company in Dongguan, Kaiwei Knitting Clothing, also closed the day before.
In March, Nanzha International Stationery, a Hong Kong-based company in Dongguan, announced the closure of its store due to the impact of the pandemic.
The Guangdong provincial authority in August released a 14th Five-Year Plan (2021–2025) for Manufacturing Industry, listing Guangzhou, Shenzhen, Foshan and Dongguan as major industrial cluster bases.
Dongguan's electronic information manufacturing industry had a total output of nearly 1 trillion yuan (US$143.8 billion) in 2020. Most zero COVID lockdowns started later.
Plant operations have been suspended from time to time due to logistical disruptions and shortages of raw materials after the implementation of strict anti-epidemic measures in Shanghai and its neighboring provinces, another major economic and manufacturing center in China.
Foreign companies are withdrawing from China
As of September 2, at least 33 cities were in partial or full zero COVID lockdown, as reported from the BBC.
The ongoing mandatory quarantine and frequent massive testing are encouraging foreign companies to be more serious about leaving China, according to a report published by AT Kearney, a management consultancy.
The report found that up to 92 percent of participating CEOs expressed a positive attitude toward relocating to the United States; 79 percent of manufacturing executives said they have already moved some businesses back to the United States or plan to do so within the next three years; 15 percent are considering similar plans.
In an April interview with The Market, a Swiss media outlet, Jörg Wuttke, President of the European Union Chamber of Commerce in China, said, said that China is losing its reputation as the world's top sourcing destination; and that for the first time he is seeing some companies looking to other Asian countries for sourcing.