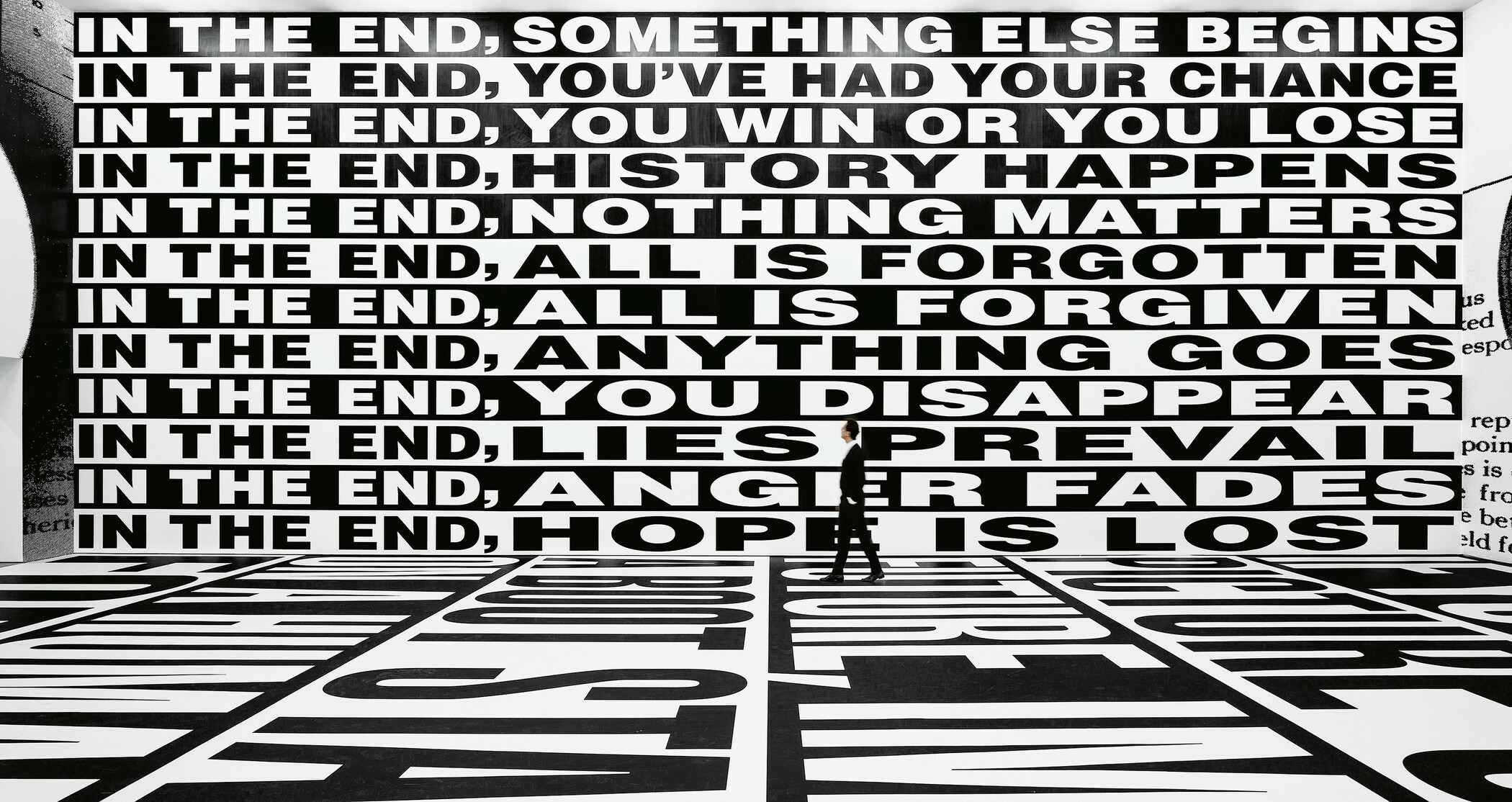 11 Los Angeles art shows to look forward to in 2022
We were very happy to be able to enter a museum again this year. With the exhibition calendars in full swing again, we are even more looking forward to months of remarkable art exhibitions that we can look forward to in 2022. The return of a major art fair, the next show from LA's newest museum and some fascinating historical collections: these are the 11 art exhibitions in LA we plan to visit as early as 2022.
Psst: you can see almost all of our tips below without having to pay for admission if you brush up on the LA free museum days first.
The return of Yayoi Kusamas Infinity mirror room
The Broad reopens on January 5th
Okay, this isn't exactly a new exhibit, but it marks the long-awaited return of LA's most popular installation – with some notable upgrades. From January 5th, Yayoi is Kusama's Infinitely mirrored space – The souls millions of light years away is reopening on Broad after almost a two year absence, and you can pre-book now to see it and spend a few extra seconds inside.
"Mapping Fiction"
The Huntington, January 15th-May 2nd
Immerse yourself in literary maps, both figurative in the case of a typescript draft by James Joyce Ulysses and literally to JRR Tolkien's Map of Middle-earth, in this Huntington Library collection display. Among the 70 items on display are other imaginary maps, including Lewis Carroll's 1876 edition of The hunt for the snark, Robert Louis Stevensons Cards by Treasure Island and Kidnapped and Octavia E. Butler's cards from Notes for Parable of the talents.
"Ulysses Jenkins: Without your interpretation"
Hammer Museum, February 6th – May 15th May
The Hammer is staging the first major retrospective of LA video and performance artist Ulysses Jenkins, who has been studying history through the lens of race and gender for over half a century.
"Poussin and the Dance"
Getty Center, Feb.15-Aug. May
The Getty combines depictions of nymphs and satyrs by influential 17th-century French painter Nicolas Poussin with contemporary dance films by LA choreographers.
Frieze Los Angeles
Beverly Hills, June 18-20 February
After a break last year, New York Export is landing in LA for its third art fair with works from around 100 international galleries. But this time Frieze leaves the surreal backdrop of the Paramount backlot behind and moves into a room next to the Beverly Hilton and into a sculpture park at the Beverly Hills sign.
"Barbara Kruger: Thinking about she. I mean Me. I mean you."
LACMA, March 20–17. July
Her work can be found in almost every contemporary collection in the city, and her bold Futura captions have been torn down endlessly. But LACMA is putting together a real retrospective of the influential artist: The videos, large-format vinyl films and audio soundscapes shown in this campus-wide presentation span four decades.
"For Race and Country: Buffalo Soldiers in California"
California African American Museum, April 13–30. October
This historic shot reveals the romance behind the Buffalo Soldiers, regiments of black soldiers who served on the western border in the late 19th century. Using artefacts, audio interviews, photographs, uniforms and newspapers, CAAM will examine how both their personal and inconsistent lives shaped California in an era of state-sanctioned racial segregation – and their role in war and violence against indigenous peoples.
"Lee Alexander McQueen: Mind, Myth, Muse"
LACMA, April 24th-9th October
Conceptually sophisticated but red carpet approved, the late Alexander McQueen's designs were technically exquisite. Here LACMA takes a look at the myriad of inspirations behind the tailoring with an exhibition of McQueen garments alongside inspiring works of art from the museum's own collection.
"Garrett Bradley: American Rhapsody" + "Judith F. Baca: The World Wall" + "Tala Madani"
The Geffen Contemporary at MOCA; September 10, 2022-20. February 2023
After the finale of its Pipilotti Rist retrospective, MOCA will present a trio of rewarding exhibitions in Little Tokyo next fall. Garrett Bradley's first solo museum exhibition brings together current single and multi-channel films that highlight systemic racism and America's social problems. All nine massive panels of the longstanding global project by local Chicana muralist Judy Baca are exhibited in a cathedral-like installation. And cultural fears are expressed in the first North American survey by Iranian-born artist Tala Madani.
"Regeneration: Black Cinema 1898–1971"
Academy Museum of Motion Pictures, 2022
Following its retrospective of popular animator Hayao Miyazaki, the LA Museum focuses on nearly a century of a far more overlooked story in cinema. In collaboration with the National Museum of African American History and Culture in Washington, DC, "Regeneration" delves into the work of black filmmakers from the dawn of the film industry to the era of civil rights. Filmmakers Ava DuVernay and Charles Burnett are among its advisors to the research-based exhibition, which premieres in the second half of 2022.
"'I'll have what it has': the Jewish deli"
Skirball Cultural Center, 2022
Pastrami stacks on rye, simmering bowls with matzo ball soup, crunchy cucumbers and possibly When Harry met Sally …, a particularly orgasmic turkey sandwich: Jewish deli staples have taken root in both American menus and pop culture. The Skirball is presenting this exhibition with neon signs, menus, advertisements and packaging to tell a story of the 20th century Jewish experience.
Bonus: Three of the best art exhibitions in 2021
While these three excellent shows all debuted in 2021, they reach far enough into 2022 that we couldn't miss highlighting them on this list. The Obama portraits will be ready earlier this year, but the vibrant and lively Black American Portraits can be seen at LACMA through April. The Academy Museum's magical Hayao Miyazaki retrospective ends in early June, as does the MOCA's fascinating Pipilotti Rist retrospective – our pick for the best art exhibition of last year.